Favorite Links
Favorite Links
The following links are KAJUKENBO Affiliates and colleagues of Sifu Rick Williams
Our KAJU Connections
This is Grandmaster Emil Bautista's website. It contains his history as well as information regarding his dojo located at 974 Benicia Road, Vallejo, CA. Please take the opportunity to view his website
This website is of Sigung Anthony Ramos and Wahiawa Kaju located in Suisun City, Ca. Sigung Anthony Ramos is assisted by Sibak Richard Ancheta. Sigung Anthony is the son of the late/great Ah Gung Tony Ramos.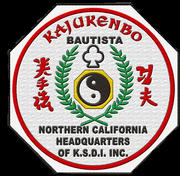 the NorCal Headquarters of K.S.D.I Logo
With over half a million sites, divided into more than 25,000 categories, Yahoo! is both browseable and searchable.
Have Fun!